I purchased this after coming back from overseas where everyone uses bidets. I got so used to it I knew I definitely wanted one. However, no long after I installed did I started noticing the panic buy of toilet paper and hence this purchase went from a good buy to a great buy. I love this thing so much already, can't imagine going back to just toilet paper.
This bidet's dual-nozzle offers a refreshing stream of clean water providing a thorough cleansing for men and women
Dual Nozzle (Posterior/Feminine Wash) Fresh Water Sprayer Bidet for Toilet, Adjustable Water Pressure Bidet Seat Attachment
FREE FAST DELIVERY ACROSS SINGAPORE ON ALL ORDERS $60+ or more - Save $22
END OF MARCH SUPER SALE … Don't Miss Out
The bidet includes a stainless steel braided hose, one brass t-adapter and Teflon tape. Once installed, you are ready to go!

DUE TO CURRENT DEMAND
PLEASE ALLOW 5-7 DAYS SHIPPING
Easy DIY installation – no plumber required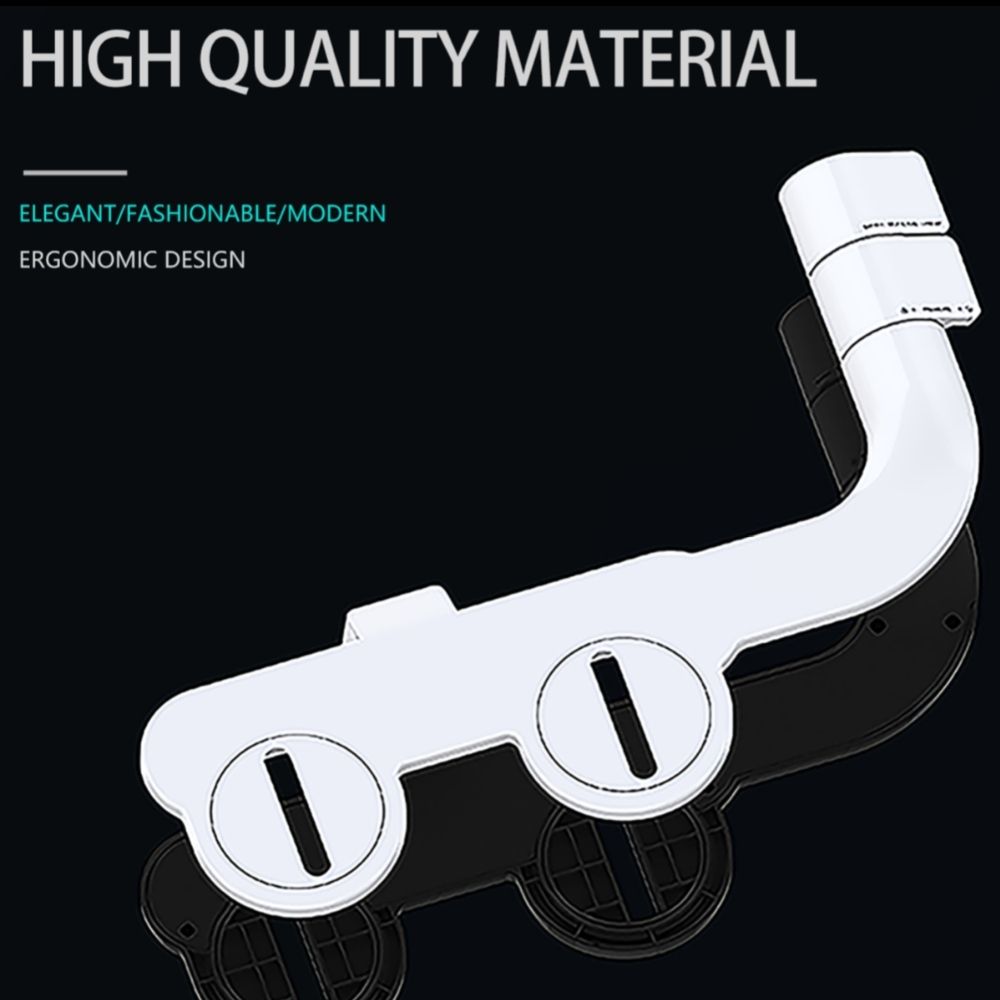 Healthier option for everyone – This bidet's dual-nozzle offers a refreshing stream of clean water providing thorough cleansing for men and women. Bidets are gentler and more hygienic than toilet paper.
SELF-CLEANING FUNCTION
Self cleaning bidet toilet seat attachment. When the rotation controller rotates to the right, it is the posterior mode, while the rotation to the left is the self-cleaning mode. The self-cleaning mode can clean the nozzle, keep the nozzle clean and reduce the pollution of the nozzle.
ULTRA-Slim Bidet IMPROVED VERSION
After continuous improvement and optimization, there is finally a designed a slim bidet attachment with a thickness of 0.19 inches, which is 60% thinner than the traditional bidet 0.47 inches. And the edge of the bidet attachment is improved so that it fits the toilet completely and can be integrated with the toilet. Most two-piece standard toilets are compatible, so there is no need to worry about mismatches.
ADJUSTABLE WATER PRESSURE
The Ultra-slim bidet rotation controller will adjust the water pressure according to the rotation angle of the controller, and the larger the angle of rotation, the larger the water pressure. When it starts to rotate 15-20 degrees, the nozzle will start to water, and the water pressure will be the largest when it is rotated to 90 degrees.
NOZZLE PROTECTION DESIGN
The upper part of the bidet nozzle has a concave downward design., which makes the nozzle have a proper gap with the toilet pedestal ring. It can prevent the nozzle from being broken by the toilet pedestal ring due to external force when using the toilet.
HIGH QUALITY COMPONENTS
The bidet is made of environmentally friendly ABS material. Attached accessories are brass T-shaped adapter and braided steel cold water hose. The overall quality of the bidet toilet seat attachment is optimized, and traditional plastic is replaced, which improves the durability and cost-effectiveness of the bidet for toilet.